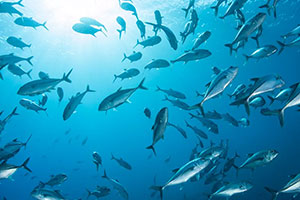 Aquaculture
Aquaculture air blower and oxygen systems
We offer oil-free aquaculture air blower technologies and aquaculture oxygen systems that match the air demands of all your aeration and pneumatic conveying applications within the aquaculture industry. Reliable and energy-efficient blower products for sustainable production in the aquaculture industry.
Automotive
Automotive air compressor solutions
Our compressed air solutions for the automotive industry have the highest energy efficiency and satisfy the most stringent regulations. See how we drive the automotive industry around the world.
Brewery
Compressed air solutions for the brewery industry
Oil-free air compressors, vacuum pumps and nitrogen generators for the beer industry. Our compressed air and gas solutions are the perfect fit for every brewery, with the lowest possible cost of ownership.
Carbon capture
Carbon capture using compressed gas solutions
We have the solutions for your carbon capture operations. We're offering piston and centrifugal compressors with unrivalled efficiency and reliability. Together with you, we move towards an eco-friendly future. We know responsibility lies in our hands.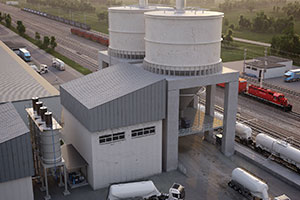 Cement
Compressed air solutions for cement plants
We provide energy efficient compressed air solutions for every compressed air application in a cement plant. Our expertise in the sector, focus on service and our global presence has resulted in range of reliable compressed air solutions with a low total cost of ownership in the cement industry.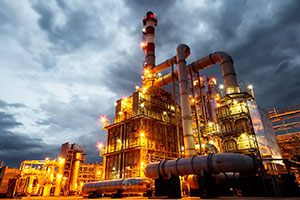 Chemical & Petrochemical
With long-standing experience in this complex industry, we bring reliable and safe turbocompressor and turboexpander solutions to your plant.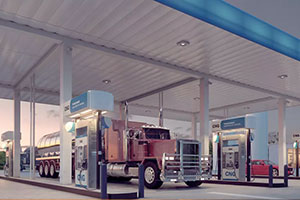 Compressed natural gas (CNG)
When it comes to CNG solutions, we can provide you with the right high pressure solutions that best suit your compressed natural gas needs. Our CNG solutions are focused on waste, cost and space reduction.
Electric car battery industry
Compressed air and gas for electric car battery production
Complete compressed air and gas equipment for sustainably produced batteries for electrical cars at the lowest possible production cost.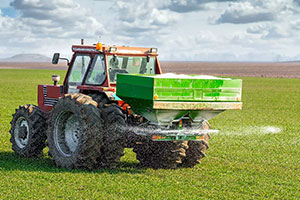 Fertilizer
Fertilizer Production
Atlas Copco Gas and Process' integrally geared gas compressors offer a reliable, efficient compliment to your urea, ammonia or other fertilizer production process. Our custom-engineered solutions will help you handle the pressure in fertilizer production.
Food & beverage
Oil-free air solutions for the food and beverage industry
Dedicated Class 0 certified compressor air systems for the food and beverage industry. Guaranteed oil-free air for safe and high-quality end products, lowest total cost of ownership.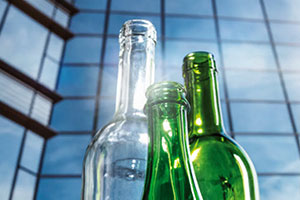 Glass
Compressor solutions for glass industry
Compressed air systems to deliver high-quality, pure and safe glass. Energy efficient and reliable solutions tailored to glass manufacturing.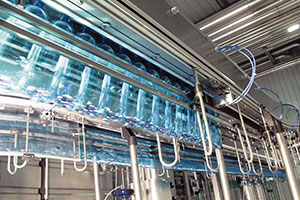 General industry
Industrial compressed air solutions
Fully integrated and reliable high quality industrial air solutions. Lowest energy consumption rate even in the harshest environments.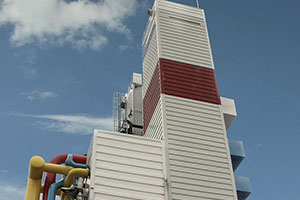 Industrial Gases
We know industrial gases. Atlas Copco Gas and Process has over 100 years of air handling experience and can design the perfect solution for your industrial gases needs. Reliability and efficiency are hallmarks of our custom-engineered centrifugal air separation compressors. Contact us today to see how Atlas Copco Gas and Process can help you handle the pressure.
LNG Industry
Atlas Copco Gas and Process utilizes market-leading LNG experience to custom-design compression and expansion technology that fits your application. Efficiency and reliability are hallmark features of our turbocompressors, screw compressors and turboexpanders that helps drive the global LNG industry.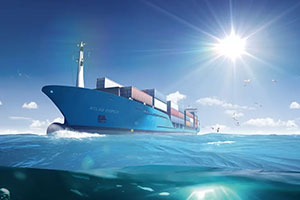 Marine
Robust marine solutions
For all your marine and offshore applications, no matter how tough the conditions, you can rely on highly energy-efficient and solid compressed air solutions.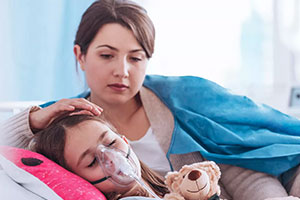 Medical air and healthcare
Medical Air Solutions
Integrated, stable sources of compressed air hospitals, dental practices, veterinary labs or clinical work environments.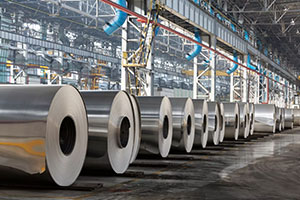 Metal
Compressed air solutions for metallurgy and metalworking applications
Certified clean air compressors for every application in metal plants. Discover how our energy efficient products and reliable service network can boost your productivity with the lowest total cost of ownership possible.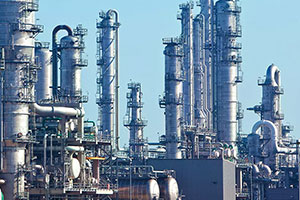 Midstream
Transportation. Processing. Refinement. The varied processes associated with midstream production means you need a trusted partner to help you handle the pressure, no matter the application. Atlas Copco's extensive portfolio of turboexpanders and turbocompressors can help you add value throughout your process stream.
Mining industry
Compressed air for the mining industry
Robust, energy-efficient and safe mining air compressors and blowers for all mining applications. Perform in the harshest conditions.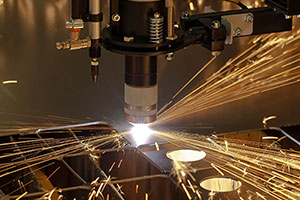 Nitrogen generation for Laser Cutting
Generating nitrogen on-site for laser applications can be cheaper and safer. Contact our experts now.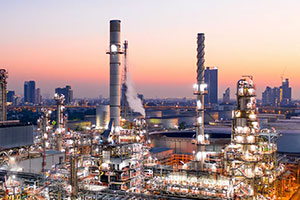 Oil and Gas
Oil and Gas Industry compressed air solutions
At home in the Oil and Gas industry, we provide safe and reliable equipment for many challenging applications along the entire Oil and Gas value chain.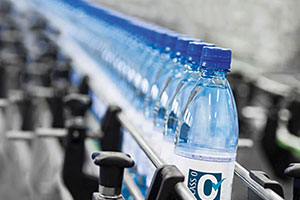 PET
Compressor solutions for PET bottle blowing machines
Oil free air compressors for automatic PET bottle blowing machines. Class 0 certified air compressor guarantee clean and safe air for high-quality end products in the PET bottle blowing industry.
Pharmaceutical
Air compressors for pharmaceutical industry
Clean compressed air systems for all pharmaceutical applications. Certified by international institutions to suit the compressed air standards for pharmaceutical manufacturing. High energy efficiency and a great aftermarket service leads to low total cost of ownership.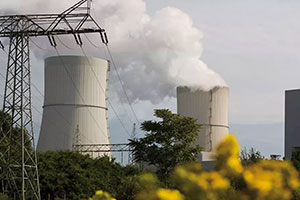 Power generation
Atlas Copco centrifugal and oil-free compressors offer over 99% reliability. Contact us today to see how we can safeguard the uptime of your power plant.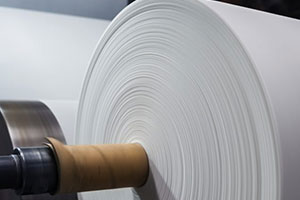 Pulp and Paper
Pulp and paper compressor solutions
Compressed air solutions for all applications in the pulp and paper manufacturing industry. Certified clean air guarantees high quality paper and pulp end products. High energy efficiency and reliability leads to a low total cost of ownership.
Railway Applications
Compressed air solutions for the Railway
Atlas Copco offers a comprehensive range of railway compressors to cover all of your rolling stock platforms needs, from tramways and light railway vehicles to heavy duty locomotives. We provide rugged and proven solutions, using oil-injected or oil-free technologies together with a complete range of air treatment products : oil and dust filters, membrane and desiccant dryers, and condensate treatment packages.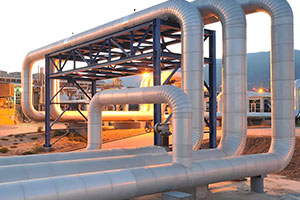 Renewables and Energy Recovery
Renewable resources are vital in supporting the world's energy supply. For future-proof energy recovery and energy storage technologies, we have your back as you tap into the vast potential of renewables resources.
Semiconductor
Oil-free air compressors for semiconductor and electronics production
We help you minimize downtime and optimize your production processes by offering certified oil-free solutions, including reciprocating, scroll, tooth, screw and centrifugal compressors to ensure you have the best technology for your applications.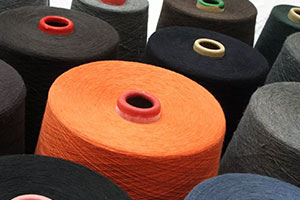 Textile
Oil-free air solutions for the textile industry
Producing beautiful fabrics, with the most sophisticated colors and patterns is an art. Choosing oil-free compressed air assists your business in delivering the highest quality textiles and fabrics. Our compressors maximize your operation's uptime and provide the lowest total cost of ownership possible.
Wastewater treatment
Oil-free air blower solutions for each wastewater treatment application both industrial and municipal. We offer clean air technology that matches all your aeration needs. With high energy efficiency and low total cost of ownership.
New Energy
Experience meets efficiency when you partner with Atlas Copco Gas and Process to provide heat pumps, turboexpanders or expander generators for your New Energy processes. From waste heat pump compressors that have been running for over 30 years, to our extensive reference models in Organic Rankine Cycle (ORC) and pressure letdown processes, our experience in these fields have resulted in efficient machinery that can help you lower your environmental impact as well as your OPEX costs.
Bus Applications
Compressed air solutions for buses
Atlas Copco offers solutions to accompany our customers in facing the conversion of the Mobility sector to full electric and hybrid power. Our Mobility compressors are designed to face the specific challenges of a modern electric vehicle, with the ability to run from the batteries network, provide high air pressures and a class leading efficiency in a compact and lightweight package.
Heavy duty vehicles applications
Compressed air solutions for the heavy-duty vehicles industry
Our Mobility Solutions Center has a long experience in heavy-duty vehicle applications. We provide this industry with a range of robust and compact compressors, electric or hydraulic driven, to provide mining OEM, Fire trucks, Garbage trucks with long-lasting performance at an optimum cost. Our range is qualified in a wide variety of environments from wet to dry, in potentially corrosive or hot and receive air treatment and drying packages as options.
Pneumatic conveying
Compressed air solutions for pneumatic conveying
Finding the right solution for your pneumatic conveying process can be tricky. Different factors, such as safety, costs, and how the process may affect the quality of your product, have to be taken into consideration. Discover how you can optimize your process.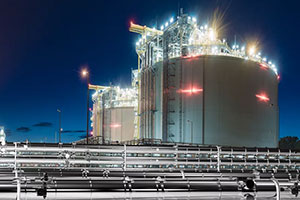 Hydrogen Production, Transportation and Usage
Powering the Energy Transition: Hydrogen Production, Transportation and Usage
Hydrogen is one of the most promising new and emerging means for driving decarbonization and the energy transition. Building on decades of experience in processing hydrogen, Atlas Copco Gas and Process centrifugal turbocompressors and turboexpanders enable many critical processes throughout the hydrogen value chain.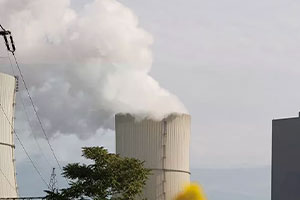 CCUS - Carbon Capture, Utilization and Storage
Putting CO2 to use: Carbon Capture, Utilization and Storage
At Atlas Copco Gas and Process, we are committed to supporting the decarbonization of industries. We are also committed to providing turbomachinery solutions as our customers venture on their road to Net Zero emissions by 2050. One emerging path is Carbon Capture, Utilization and Storage (CCUS): By capturing and compressing carbon dioxide, we can help reduce the CO2 emissions from traditional hydrocarbon processes (including natural gas, ethanol, and hydrogen production) – then store or re-use them in other products.